---
Paddle Creek Junction is an online magazine dedicated to the model railroad hobby. On these pages you will find photos of current and past model railroad projects built by Bob and Steve. We will also include viewer material; contact me with your submissions. We are the Shark River Railroad round robin model railroad group modeling in both N and HO scale. Also included will be progress on projects under construction and tips and techniques that work for us.
R. Steven Lang, Editor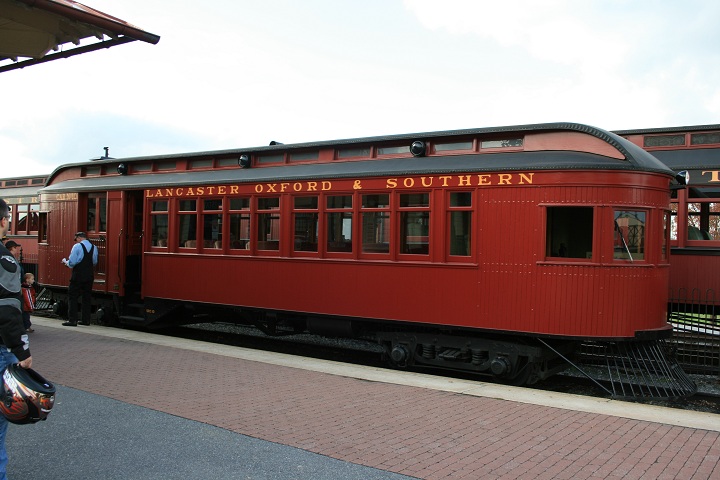 I have been collecting parts and supplies to build a "G" gauge 1:24 scale of this motor car. Ever since I took a ride on the Lancaster, Oxford, and Southern ("Little, Old, and Slow") I have wanted to model it. I am ready. It will be build from brass and wood. I will feature the construction under the "Steve's Workbench" tab. Check back often and follow the progress. I stalled when the power truck that I purchased turned out to be the wrong wheel base. I have obtained the correct truck and you should see some progress soon.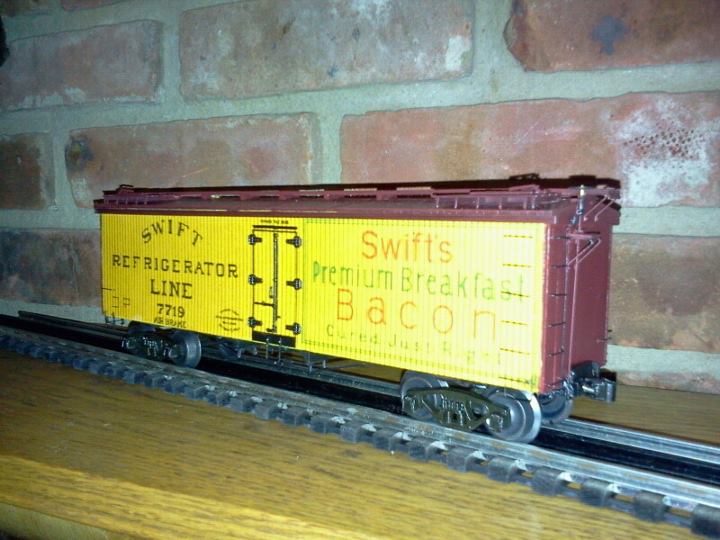 Winner of the NMRA NewJersey Division Meet model contest. Scratch built O gauge reefer.
A recent scratchbuilding project this is a card side reefer that I built for a model contest at the NJ Division NMRA meet.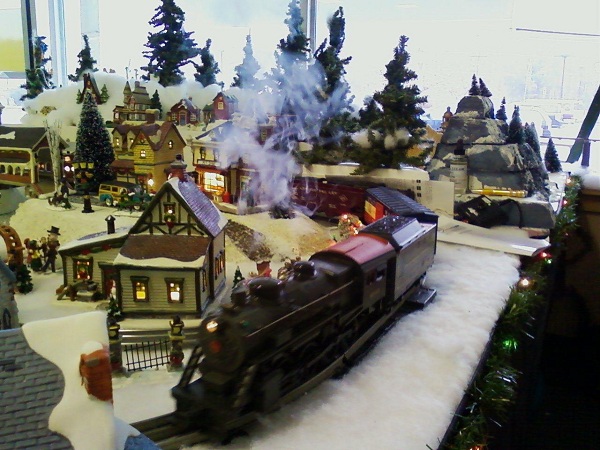 MTH Steam Engine running at the "Holiday Model Train Display" this past year.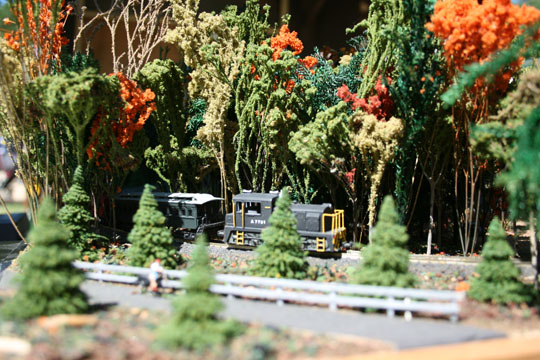 Check out the "Pine Creek Railroad" N scale layout featured on the "Railroad Model Craftsman" web site.
This page was last updated on 11/16/14.

Copyright © 2014 by R Steven Lang. All Rights Reserved.
Material contained in this website may not be reproduced in any form
without the express written consent of the copyright holder.